Yes, you guessed my point. For sure, I am going to transform the look of the bathroom because it is looking messy and dark nowadays. First of all, I am going to replace the bathroom mirror because it is unclear and has so many water spots on it. This time, I am also adding some instantly installed titles around the mirror to get a unique look like the picture below:
In addition, I am willing to use a granite looking paper for countertop instead of installing a granite countertop. I never installed such kind of papers; that's why I have no idea how they will look and what would be their pros and cons. So, if you have used them, then share your views with me.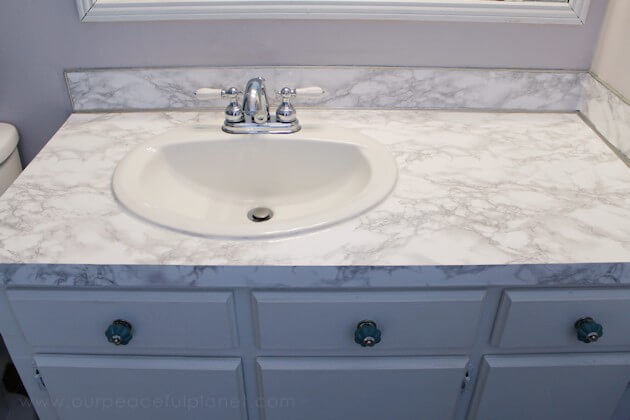 Though my toilet looks clean but I am not much happy with its flushing system. That's why I am planning to install a new toilet, and in this regard, I am watching the reviews of the best ones from here
https://toiletreviewer.com/best-toilets/
. However, I am confused between a variety of options and designs. It would be great if you share some ideas on the basis of your experience.
Similarly, I also want to change the look of the flooring. What kind of ideas you have? Do you want I should install new titles or should try to focus on cleaning the existing ones? I also noticed many home DIY videos using to paint the tile floors of bathrooms. Do you think this strategy works?
Waiting for your responses!